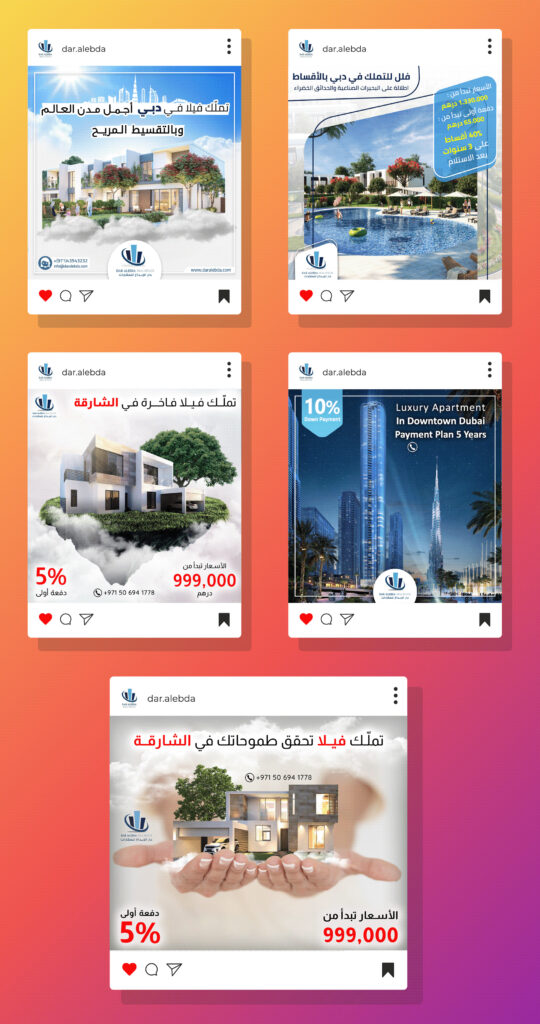 Dar Alebda Real Estate is a leading real estate company in UAE that specializes in providing luxury properties in the region. They approached Tech Center X to create a comprehensive digital marketing strategy that would increase their online visibility and drive sales.
Our team worked closely with Dar Alebda Real Estate to understand their specific needs and goals, and developed a comprehensive digital marketing solution that includes:
Digital Marketing Strategy: We helped Dar Alebda Real Estate to identify their target audience, set marketing goals and develop a strategy that would effectively reach and engage with them through digital channels.
Social Media: We developed social media content and campaign to increase brand awareness and reach more potential customers.
The digital marketing strategy for Dar Alebda Real Estate has helped to increase their online visibility and drive sales.
We are proud of the work we have done on the Dar Alebda Real Estate project and believe it to be a great example of our digital marketing with design capabilities. We look forward to the opportunity to work on similar projects in the future.